she's whiskey in a teacup
dani
elle
: degreed in poli sci/women's studies/LGBT studies. law student. feminist. queer entity. religiously devoted to Star wars. i'm on the pursuit of knowledge. falling in lust somewhere in new york...
tenho saudades tuas.
& this would be my face.
& this would be my instagram.
& This would be my askbox
helloheywelcome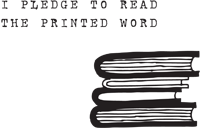 No one can do anything quite like you.
Mark Patterson, @Expherience (via
kushandwizdom
)
how the pussy should be eaten:

like it'll pay off all their student loans.

like the key to happiness is buried in there.

like 

they'll

 be granted a tax free life.

like they heard the fountain of youth was in there.

 

like it'll grant you three wishes for whatever you heart desires.  

like its the last supper and you trying to be the 13th disciple.
You're not a bad person for the ways you tried to kill your sadness.
(via
bratsquad
)
IF YOU HAD ROOM WITH ABSOLUTELY NOTHING IN IT AND THE WALLS CEILING AND FLOOR WERE MADE OF MIRROR WHAT WOULD IT LOOK LIKE IN THE MIRRORS

No.

Holy shit I asked my dad who's a physics teacher and he just looked at me, looked at the table, looked at me, tried not to smile, looked angry, and started to look up where you can buy big mirrors.
(Source: teenytomlin)
***flawless art for my dorm 🌝